BSF specialises in turning promising businesses with up to a few million dollars in turnover into businesses with turnover in the tens of millions with corresponding increases in profit and cash flow. Our experience lets us apply tactics that literally drag sales up to a level where the business can start calling the shots.
Of course we can help manage the transition ensuring you maintain your margin through a growth phase and set you up for a sale. But first things first, we must focus on the tactics that ensure a sustainable sales step change in growth.
Below is a selection of case studies we have chosen that illustrate the work that BSF, its funders and staff have completed. Browsing these will give you an insight into the type of work BSF can successfully undertake. You will see that none of our projects are run-of-the-mill - indeed, they are always characterised by a bold yet proven entrepreneurial methodology during challenging and turbulent times.
So if our approach resonates with you, please contact us to discuss how we can help to solve your problems and take the business to a new level. We are entrepreneurial and flexible on fee arrangements, always looking for a performance related upside.
---
SME Case Studies
NearMap
We were engaged at a critical time for a struggling Australian small public company called Ipernica. Investment sentiment was poor and the company was trading at a deep discount of 2 cents and was experiencing negative cash flow. Something had to happen and fast. We undertook a comprehensive strategic review recommending bold changes: the closing of Ipernica, an IP enforcement business, and to concentrate all funds on developing Nearmap a unique mapping technology which benefited from protective patents. The radical approach led to the rebranding of the company to Nearmap, the closing of Ipernica and the development of a cutting edge branding, pr, marketing and sales plan. A dual strategy of targeting corporates and consumer customers was put into action. A brave plan to offer the product free to consumers and then employ a pricing plan led to a dramatic increase in sales. Following this vertical consumer markets with value added features were launched at different price points. Finally a telesales team was recruited and scripted which proved critical to the success in increasing sales. This led to a dramatic increase in sales and maiden profits. Sales grew from the millions to tens of millions - a dramatic improvement. During this process extensive work was undertaken to reengage disenfranchised investors and attract new shareholders. Our work proved extremely successful and led to a share price of 38 cents. On the back of solid dependable Australian profits and cash flow, the business has now targeted US expansion.
---
Rocket Lifestyles
We were engaged by Unilever to assist with a faltering business Rocket Lifestyles that was losing money and had an expensive burn rate. This was to be a classic turnaround. After getting to grips with the wider, market a market niche was targeted, and unique product that critically harnessed the power of various Unilever affiliations was developed. All supplier contracts were renegotiated such that the margin became positive. A new low-cost branding, pr, and marketing and sales approach was created and executed. As a result of our extensive work and effort, sales grew until the business became profitable. The venture was ultimately sold to a rival ensuring a profit on the extensive investment made.
---
R-Points
When the parent R-Points, a leading provider of cashback in the UK Loyalty market, came under competitive pressure its cash and flow and profitability were radically affected. We were asked to develop a counter attack. Costs and staffing levels and marketing plans of R-Points were addressed, however the answer lay in developing Cashback Kings. Taking advantage of existing systems, supplier relationships and staff, Cashback Kings became the number one product in the market by offering 100% cashback rates. Cashback Kings was frequently rated the number one product by Money Supermarket, a critical part of the marketing and pr plan, and grew from there. Critically, this allowed volume to grow and, as forecast, both R-Points and Cashback Kings benefited from the increased size through greater commissions and customer discounts. The result was a return to profitability.
---
IAP/ITS
We were approached by the founders of a property education and sourcing business, which was less than two years old and yet to make maiden profits. We developed strategies and operational improvements to scale the business fast and groom it for sale. Detailed branding and pr work was successfully executed and full-time management hired to fill a management void. New products and complementary businesses were developed, the sales team was over hauled and aggressive online and offline go-to-market strategies were employed. The business became Britain's fastest growing business for three years running with over 400 staff and offices in the UK, USA, Spain and Hong Kong. The education business trained over 100,000 people with the property-sourcing arm servicing 10,000 clients and sourcing over 400 million pounds of property per year. Offers were received for the sale of the business for the founders to consider.
---
Threat Protect
Threat Protect was a company in transition when the founders approached us to help steer the company to the next level. The company was already a remarkable success story. The founders were highly skilled bodyguards who developed a full service security company. However, it was a dangerous time. The business had high levels of debt, was too dependent on the founders and was generally creaking at the sides. This meant the typical high levels of customer service was under threat - a death knock for any company but particularly one in security. Our job here was all-encompassing and meant mentoring the founders across all aspects of their business: raising capital; looking at acquisitions; adjusting the organization structure, including recruitments and ensuring the correct incentives were in place, and finally, updating all customer touch points through a careful rebranding exercise. With limited funds the business was listed and has raised capital, both equity and debt, through a number of raisings. It now has a strong balance sheet but, just as critically, has strong levels of management. This smoothed the path for integrating a number of profitable acquisitions, which were successfully completed with no drop in service levels. At the same time a smart phone security app has been successfully launched into the market, ensuring the company covers all aspects of personal, home and corporate security. The end result is a strong business with cash in the bank, well positioned for growth. The work continues but the transformation has been dramatic.
---
London Broncos RLFC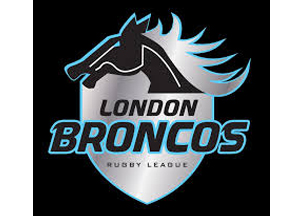 We assisted Virgin's foray into Sport through its investment into the London Bronco's rugby Super League franchise. After News Corporation made a significant investment into UK Rugby League; the stage was set for a revival and market growth. However London Rugby League was the elusive jewel in the crown. London sports fans were disinterested in Rugby League, with crowds in the very low thousands. However, from the Super League perspective a successful London team was critical for credibility. So a plan was hatched. From the playing side, a successful manager was recruited and marquee players signed. On field success would be key. A CEO and other staff was put in pace and extensive pr, marketing and sales plans devised and implemented. The plan also revolved around ensuring the match day experience was a fun exciting family experience. Convincing London fans to attend games would be difficult but it was imperative that they returned for each home game. After much iteration of the marketing and match day experience, crowds moved into the tens of thousands and the London Broncos enjoyed considerable on field success.