However, it is no accident that some businesses succeed and others fail. Successful entrepreneurs don't just have the drive and will to succeed, they also have something else. Building on the survival tactics they have the critical skills, the action plan to battle each of the four stages of development, and the right team and partners around them. They make it look easy because they know the rules.
It's heartbreaking how many entrepreneurs invest so much time, effort, and money on promising start-ups that ultimately fail. In most instances they simply did not ask for help or they received advice from individuals or businesses that did not know what they were talking about. All they needed was a guiding hand from someone who knew the rules and who had successfully worked through each stage of the business' development before.
BSF aims to give entrepreneurs the professional help they deserve, cutting through the nonsense to provide hands on practical help. We can tell you what to do today, tomorrow, next week and next month to ensure you get to the finish line.
Below is a selection of case studies we have chosen that illustrate the work that BSF, its founders and staff have completed. Browsing these will give you an insight into the type of work BSF can successfully undertake. You will see that none of our projects are run-of-the-mill - indeed, they are always characterised by a bold yet proven entrepreneurial methodology during challenging and turbulent times.
So if our approach resonates with you, please contact us to discuss how we can help to solve your problems and take the business to a new level. We are entrepreneurial and flexible on fee arrangements, always looking for a performance related upside.
---
Startups Case Studies
Virgin Active
After some fierce debate and research, we decided to target the fast growing fitness and well being market. Our challenge was to develop a customer proposition with teeth: a product with a difference. Extensive research and brainstorming was undertaken to establish a unique offering which was cutting-edge and consistent with the Virgin brand. This was critical to he project's success. We concurrently recruited management and developed a site acquisition plan, with the first test site selected located just outside Preston, UK. Detailed pre-launch marketing and sales plans were developed. The test site was a great success with membership almost selling out prior to opening, which eased any cash flow pressures. The lessons learnt from the Preston launch allowed us to successfully roll out another ten UK sites. From a standing start Virgin Active then bought a UK Chain called "Homes Place" and a South African chain. The dye was cast for Virgin Active to become one of the most successful fitness chains in the world.
---
Fuel Investments
The business was established to provide the property investor with finance or the "fuel" to invest and complete on personal property investments. Riding on a wave of property investment enthusiasm but on a very limited budget we developed branding, marketing and sales plans. We developed unique market-leading financial products and recruited a world-class team to run the day-to-day operations. We initially targeted professional property investors through intermediary deals and later executed very detailed online customer acquisition plans. From a standing start Fuel became one of the largest finance providers in the country sourcing over 500 million pounds of mortgages per annum. It won a number of prestigious awards for its branding and marketing and further products were developed and successfully marketed as the business matured.
---
SocialCheck

The founder of Socialcheck approached us to develop and commercialise a product able to attack the fast growing social media market. An innovative but affordable product that audits a person's online presence and provides recommendations on how to improve his or her presence was developed. This allowed users to shape their online brand by controlling the first page of Google with their self-authored material. To further enhance the product, methods to take advantage of the online world to create personal opportunities were also incorporated. With a limited budget, sales and marketing plans and marketing collateral were developed and these successfully attracted customers through the intermediary market. SocialCheck is now a market leader.
---
Centennial Healthclubs
A former Virgin Active manager and health club entrepreneur approached us to establish a foothold in the competitive Australian fitness market. With a limited budget we developed a strategy to purchase failing operations and turn them into boutique gyms. The concept was to redefine the customer proposition to better suit the local market. After considerable work and false starts a deal was done and the first gym opened in Fox Studios Sydney. A guerilla marketing campaign targeting locals and using both online and offline strategies was successful, with the gym enjoying strong membership and profitability. Launching the first gym has given us an understanding of the industry's marketing and operational challenges and we are currently reviewing new site opportunities.
---
Safe Haven
We were approached by the parent company Threat Protect, a leading Australian full service security company to help finalise the customer proposition and develop a branding, sales, PR and marketing strategy for a new smart phone security application. The result, Safe Haven, a revolutionary way to turn your smart phone into a personal security device 24/7. Safe Haven takes advantage of the Threat Protect's A1 graded control room which consists of trained operators providing a personal response to alerts around the clock. The operators can also target a user's location via GPS and geo location and, if required, send a trained guard to assist. Detailed online plans are currently being executed and a sales team recruited to target key corporate and affiliate markets. The application has a growing database and is gaining wide acceptance as being among the best, if not the best, personal smart phone safety app in Australia.
---
Virgin Vie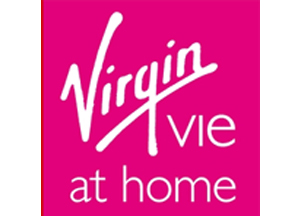 Virgin Vie was Virgin's foray into the Health and Beauty market. A launch plan was developed from scratch. This included the recruitment of key executives from the Body Shop, the development of business plans and fund raising. New products were designed at a cost of several million pounds and both store design and a site plan were developed. At the same time an innovative and unique distribution strategy was developed using a hybrid of the Avon and Tupperware home sales approach. This was pure innovation. The stores achieved measured success producing reasonable profits, however the direct sales force grew rapidly. Detailed sales force structures were put in place to ensure each sales person could be their own entrepreneur. A real kinship with Sir Richard Branson was developed. This part of the business grew to be the biggest of its kind in the UK until the business was sold and rebranded.
---
Entrepreneur Training
Members of BSF have written and undertaken extensive short training programs and lectures. They have lectured at institutions like Oxford University, University of Western Australia, Oxford Brookes, Australian Society of Chartered Accountants and other prestigious organisations and institutions. BSF employees are members of entrepreneurial organisations including the UK Entrepreneurs Ambassador Program and entrepreneurial not for profit organisations like TIE, the worlds largest not for profit organization. Additionally BSF has developed successful and powerful two-day programs dealing with a range of start up issues ranging from target market identification, branding, customer proposition, funding and negotiation. The programs are a combination of lecture and case study using the Harvard approach to learning, with an emphasis on practical outcomes for attendees. Both in Australia and the UK thousands of entrepreneurs have attended with outstanding participants reviews.